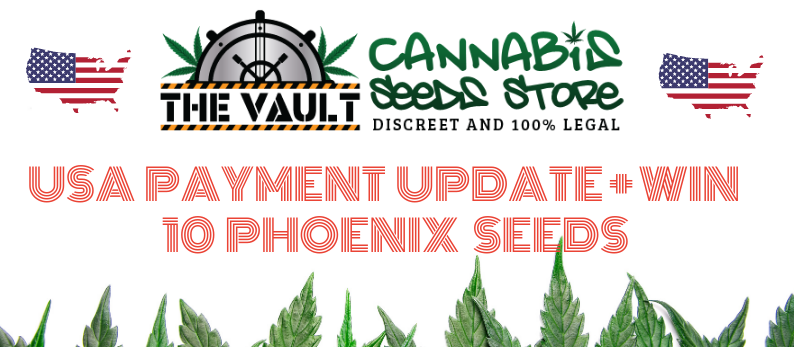 Howdy to all our friends from across the Pond. We're putting together this blog post to let you know of some updates we've made when it comes to making payment for your beans to be sent across the water.
We can now confirm that we accept the following methods of payment:
Local Bank Transfer
Cash
Cheque
Money Order
via BillPay
When you land on the cart you just need to choose how you would like to pay and the site will give you the additional information.
What does this mean for you guys and gals? Well, it mean you won't have to wait for lengthy postal services or pay the international bank fee's which ultimately means things just got cheaper and faster for the 328.2 million of you all over there.
As ever, we take any chance to celebrate some good news at The Vault, so we're going to pop up a pack of 10 seeds for you guys to win. We like to be all inclusive so we're going to do a 10 pack for a USA customer and a 10 pack for a Rest of The World customer.
The seeds on offer are 'Northern Lights' from Phoenix Seeds…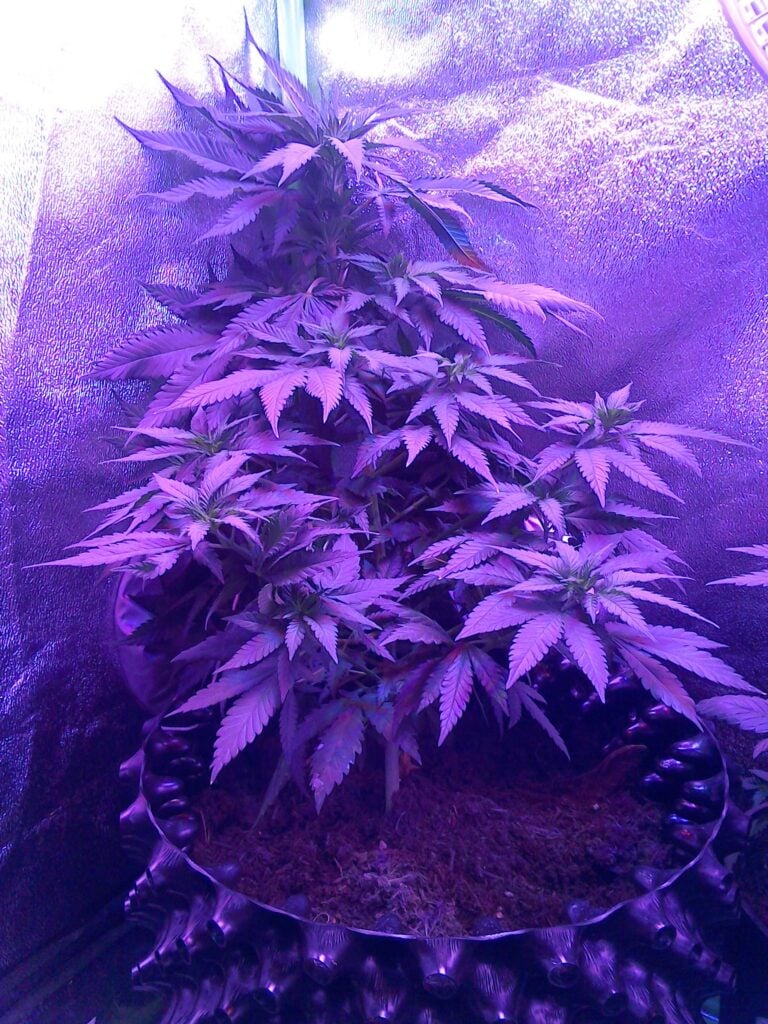 *Image of Phoenix Seeds Northern Lights from Nexus Devil on Grow Diaries
Northern Lights is a classic strain, in fact it is one of THE classic strains. It has been around for decades and looks like a classic sativa but has the effect of an indica.
This strain originated on the West Coast of North America. Northern Lights was created by crossing an Afghani Indica and Thai genetics. For this strain to fulfill its potential it will need plenty of light and warmth.
If it is well looked after this strain will produce incredible, high yielding plants.
TO ENTER, simply let us know what part of the World you're in via the comments section of this blog post. It's always good to know what part of the planet the #TeamVault community are active in. The promo is live now and will be announced on Monday 7th December, 2020.
Legal Disclaimer: The competition winners will have their prizes sent to them via recorded delivery. If you win the competition but don't receive your prize, we cannot resend competition prizes, so you'll have to raise this with your local delivery service (In the UK, for example, this would be Royal Mail).
Remember: It is illegal to germinate cannabis seeds in many countries including the UK. It is our duty to inform you of this fact and to urge you to obey all of your local laws to the letter. The Vault only ever sells or sends out seeds for souvenir, collection or novelty purposes.
Make sure you never miss another Vault promo and sign up for our newsletter at http://goo.gl/Bt2Ba2