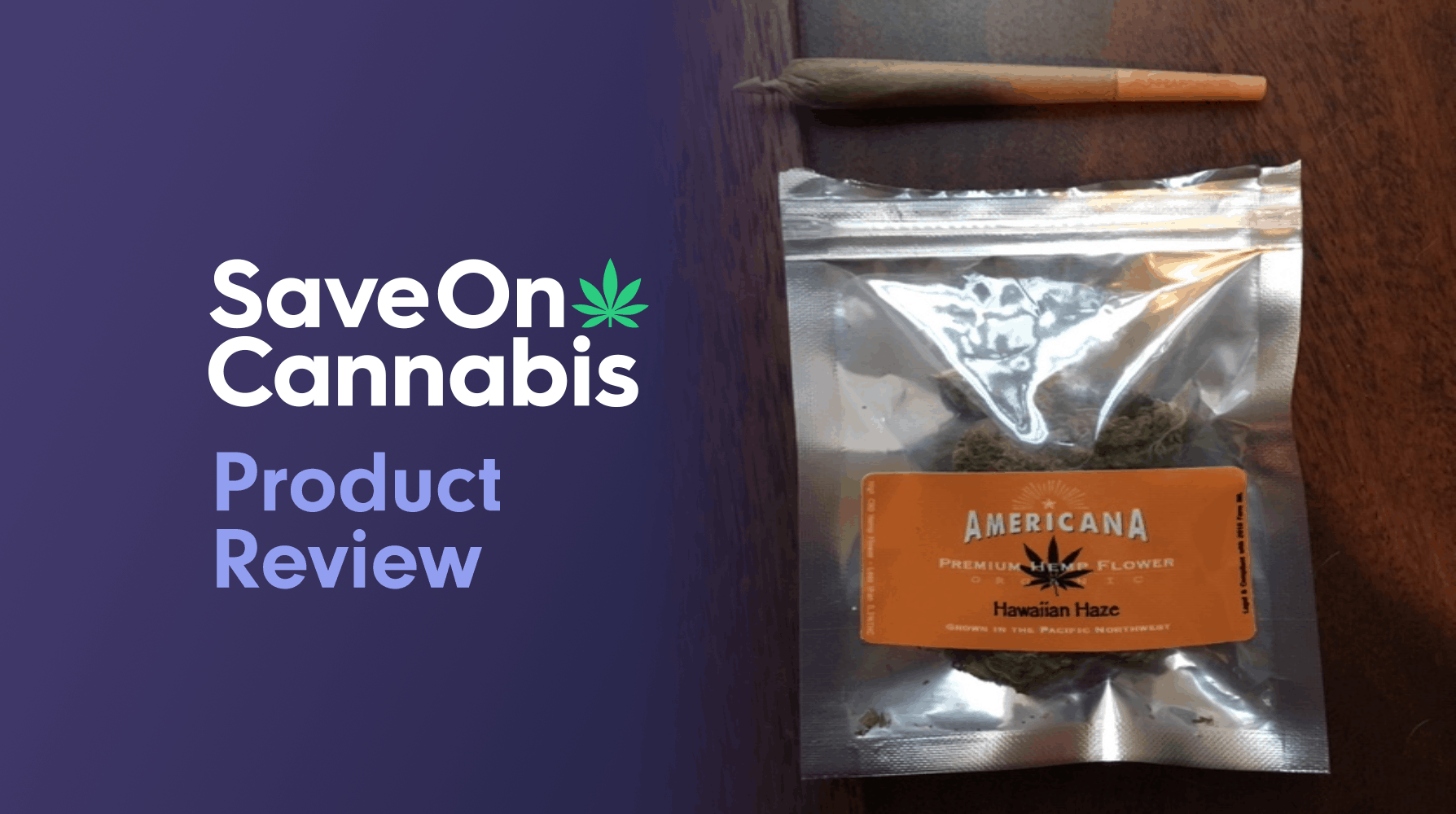 Furthermore, the buds were nicely manicured and had a good feel and texture to them. They weren't damp and not overly dried, somewhere right in the middle.
---
How Americana's Hawaiian Haze Premium Hemp Flower Worked for Me
The best part about this strain for me was the aroma. The smells have so much depth and are incredibly pleasing to the senses. It's like putting your nose to a rose flower bush. I can smell these buds for hours, well maybe not hours, but you get the point.
This isn't to say the effects aren't great, because they are. I could definitely feel the strength of the high CBD potency in these buds. That's why I wouldn't personally recommend them for daytime use. But, then again, we're all unique and some people may prefer or need this strain in the daytime if dealing with chronic pain for instance. Or for someone who works nights and needs to sleep during the daylight hours.
For me, however, I work during the day but made the mistake of smoking some in the afternoon. It made me feel sleepy and I learned to save this for nighttime smoking only. This pretty much sums up my experience with CBD strains because they relax me and ease me into sleep.
So, the next few times I smoked this flower it was later in the evening. And I had similar experiences to the first time smoking it. My body was deeply at peace, my thoughts slowed down next to nothing. I could literally focus on one thing rather than trying to do 10 things at once.
Overall, this flower is great to consume when you're feeling tense, anxious, angry, frustrated, or overworked and under-appreciated.