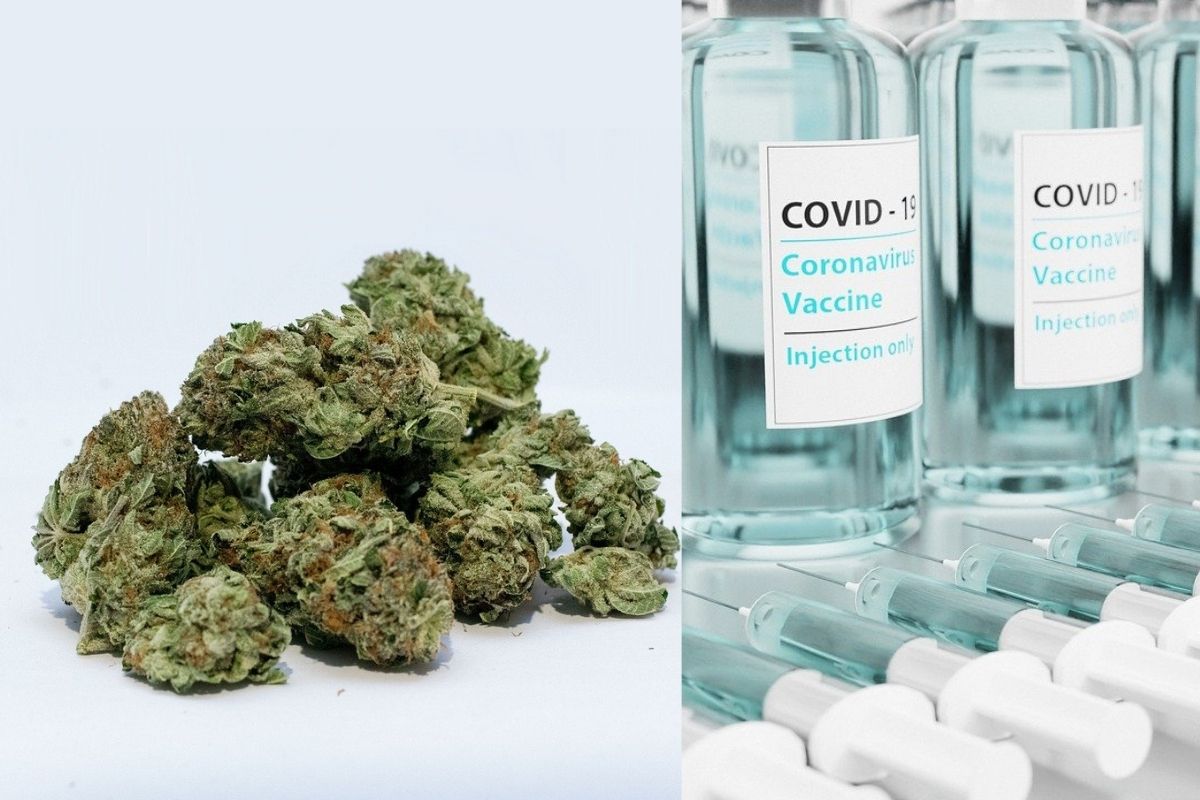 How to get free cannabis in 2021? Get vaccinated!
You read that right. If you are a resident of Michigan or Washington DC, you have a chance to get free cannabis after a COVID shot (emphasis on the COVID shot).
We've all been the victims of a very long and tiring pandemic that's on the verge of slowing down. But a concrete end to the pandemic can only be achieved if people get their shots for COVID-19. At least 70 percent of the entire population needs to be vaccinated to finally have the 'herd immunity' that everyone's talking about.
But, considering the rumors of COVID-19 being a hoax and the continuously declining numbers of people interested in immunization, the idea of 'herd immunity' seems like a challenge. So, the cannabis industry decided to step in and do its part to promote vaccinations.
Michigan Dispensary's 'Pots for Shots' Initiative
Greenhouse of Walled Lake in Michigan is a cannabis dispensary that decided to take matters into its own hands and get people interested in vaccinations. How? By offering a free pre-rolled joint to those who are vaccinated or are registered to get one.
The owner of the dispensary, Jerry Miller, states that the initiative is a way of showing their 'commitment in assisting the community back to normalcy.' Call it bribery or a business tactic, we can't deny that the 'pots for shots' initiative will affect the attitude of people towards COVID-19 vaccinations in a positive way. It will help raise awareness about the importance of getting COVID shots.
Also, getting a vaccine and free cannabis doesn't sound like a bad idea, especially for patients with a 420 card. It's a route to better health in every aspect. All you need to do is bring valid written proof stating that you've received your vaccination and the dispensary will appreciate your effort by giving you a free pre-rolled joint.
'Joints for Jabs' Initiative in Washington DC
The US capital joins in with the vaccine promotions by offering free cannabis to those who get vaccinated for COVID-19. The DC Marijuana Justice (DCMJ), a cannabis activist group in Washington DC has come up with the 'Joints for Jabs' initiative that aims to give away as much as 3 pounds of locally grown cannabis among vaccinated people outside vaccination centers. More information about the initiative will be shared by the activist group once the local health officials begin giving out vaccination to the public.
"We are looking for ways to safely celebrate the end of the pandemic and we know nothing brings people together like cannabis," says Nikolas Schiller, co-founder of DCMJ. We couldn't agree more with him.
The 'Joints for Jabs' has a deeper meaning to it. The press release by DCMJ points that the initiative aims to not only spread the importance of having an equitable distribution of the vaccine but also stresses the need for cannabis reforms at the local and national level.
With the ongoing rescheduling of cannabis and the most awaited vote on the MORE Act, emphasizing the need for reforms with the 'Joints for Jabs' initiative helps move the cannabis reform movement forward.
Can 420 Card Holders Get Free Cannabis?
Yes, if you have a 420 card, you can get free cannabis by getting vaccinated. At the moment, the frontline healthcare workers and critical patients are prioritized for vaccinations. But, when it's made available for the public, you should get your COVID-19 shot. And if you live in Washington DC or Michigan, you are in luck to get free cannabis too. It's possible for other dispensaries to join the process and start their own 'Pots for Shots' or 'Joints for Jabs' initiatives.
So, what are you waiting for? Whether you are a patient with a 420 card or a regular citizen who smokes cannabis, get in line for your COVID-19 vaccination to claim a bag of free cannabis or pre-rolled joint.